SERVICES AVAILABLE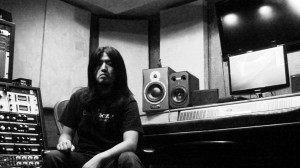 An accomplished recording engineer, Masaki Murashita has worked with some of the biggest names in the industry, including producer Ryan Greene (NOFX, Megadeth).  He is currently available for Producing/Engineering/Mixing, Product Demonstration Videos, Filming, Drum Editing, and Vocal Tuning.
Masaki is also an experienced touring and studio musician who is available for guest appearance slots on the record as a guitarist or vocalist.
CREDITS
Producer/Engineer/Mixer Credit:
The Heartshakes – For You & Me EP (2011)
---
Additional Engineer Credit:
Agoraphobic Nosebleed/Despise You – and on and on… (2011) Track 20 and 24. Engineered Chris Cannella's solos.
---
Additional Editing Credit:
Flotsam and Jetsam – Flotsam and Jetsam (2016)
Beasto Blanco – Beasto Blanco (2016)
Implants – The Olden Age (2016)
Josh Stevens – Hill Top ft Spencer Ludwig (2015)
NAMBA69 – MELODIC PUNKS NOT DEAD!!! (2014)
NAMBA69 – 21st CENTURY DREAMS (2014)
Warner Drive – CITY OF ANGELS (2014)
---
Mix Assistant Credit:
Hi-Standard – Another Starting Line (2016)
Hi-Standard – Vintage & New, Gift Shits (2016)
Megadeth – Rust In Peace Live (2010)
---
Filming and Video Editing Credit:
---
Guest Appearance Credit:
VON – 黒ミサの儀式 Featuring Dr. Mikannibal (Sigh), Chris Cannella (N17 & Autumn's End), & Masaki Murashita (Murashita) – Guitar Solo   (2017)
---
Background Vocals Credit:
Cancer Bats – Searching For Zero (2015)
Benedictum – Dominion (2011)
Grain of Truth – Grain of Truth (2009)
Off Track – Explode (2008)