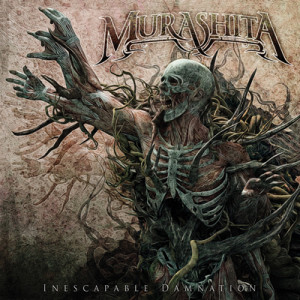 MURASHITA, the new project masterminded by renowned guitarist, producer and engineer Masaki Murashita, has partnered with No Clean Singing for the exclusive premiere "Inescapable Damnation." The title track off the band's upcoming debut EP features contributions from MEGADETH bassist Dave Ellefson and drum guru Kevin Talley.
"Inescapable Damnation" is now playing at http://www.nocleansinging.com/2015/10/05/an-ncs-premiere-murashita-inescapable-damnation/
Inescapable Damnation, which includes performances from David Ellefson (Megadeth), Kevin Talley (Suffocation, Six Feet Under, Chimaira), Kelly Conlon (Death, Monstrosity) and Rodney McGlothlin (Voice of Dissent), is set for an October 16 release. Pre-orders are now available at masakimurashita.bigcartel.com.