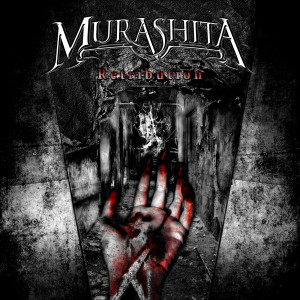 Los Angeles Melodic Deathrasher MURASHITA, fronted by Masaki Murashita (ex-Hemoptysis) has released a quick studio update video. The video is available at this location.
Murashita says that he has finished tracking all instrument tracks for his upcoming debut EP and he will be recording vocals soon. You can also hear a sneak preview of one of the songs in the background.
MURASHITA released the debut single "Retribution" in January, and the track features bassist Kelly Conlon (DEATH, MONSTROSITY, VITAL REMAINS), drummer Kevin Talley (SUFFOCATION, SIX FEET UNDER, CHIMAIRA) and was Mixed by Ryan Greene (Megadeth, NOFX).
The official lyric video for "Retribution" is available at this location.
For more info, visit MURASHITA's official website at www.masakimurashita.com
On the web:
www.masakimurashita.com
www.facebook.com/murashitamusic
www.twitter.com/masakimurashita
www.youtube.com/masakimurashita